Get the latest local news for sports here. Whether you're rooting for your favorite high school, college team or professional team, we'll keep you updated on the latest sports news.
Austin Sports Events
Earth Day Family 5K Run
on Saturday, 20 Apr, 9:00 AM
at City Of Bee Cave Central Park
Earth Day Family 5K. Hosted by Bee Cave Parks and Recreation. Proceeds go toward park enhancements.
Earth Day
on Monday, 22 Apr, 7:30 PM
at Ready to Run
Keep Austin CLEAN! For Earth Day, we thought it would be fun to celebrate with a trash run (aka clean-up run aka "plogging").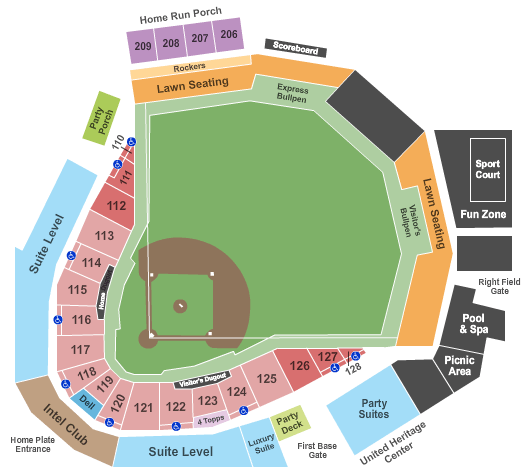 Round Rock Express vs. New Orleans Baby Cakes
Paleo f(x)™ 2019
Imagine being part of the largest gathering of Paleo / ancestral health / keto / functional medicine / strength & conditioning experts in the world… all coming to Austin to help YOU up-level your life and connect with your tribe! Paleo f(x)™ is the Who's Who gathering o

A13 SOCCER COMPETITION VOLUNTEERS 2019
on Friday, 26 Apr, 11:00 AM
at Wells Point Soccer Complex
The Special Olympics Texas - Central Texas Area Soccer Competition is an area-wide competition for athletes/teams in the Central Texas area. We are looking for volunteers to help with the Individual Skills Competition and Awards. Volunteers 15-yrs-old and up may volunt
Big Brothers Big Sisters of Central Texas - Bowl for Kids 2019
Join us for Big Brothers Big Sisters' 2019 Bowl for Kids bowl-a-thon, a two-day bowling event that raises funds needed to provide life-changing mentoring relationships to children in Central Texas. April 26 & 27. Learn more at www.bowlforkidsaustin.org
Big Bounce America 2019 | Austin TX
New for 2019, our 'Access All Areas' ticket gives you 3 hours of fun on a number of unique inflatable attractions! ! Super Fun = Super Value!
Things you may like
Outdoor Recreation
Sports Venues
Golf Courses